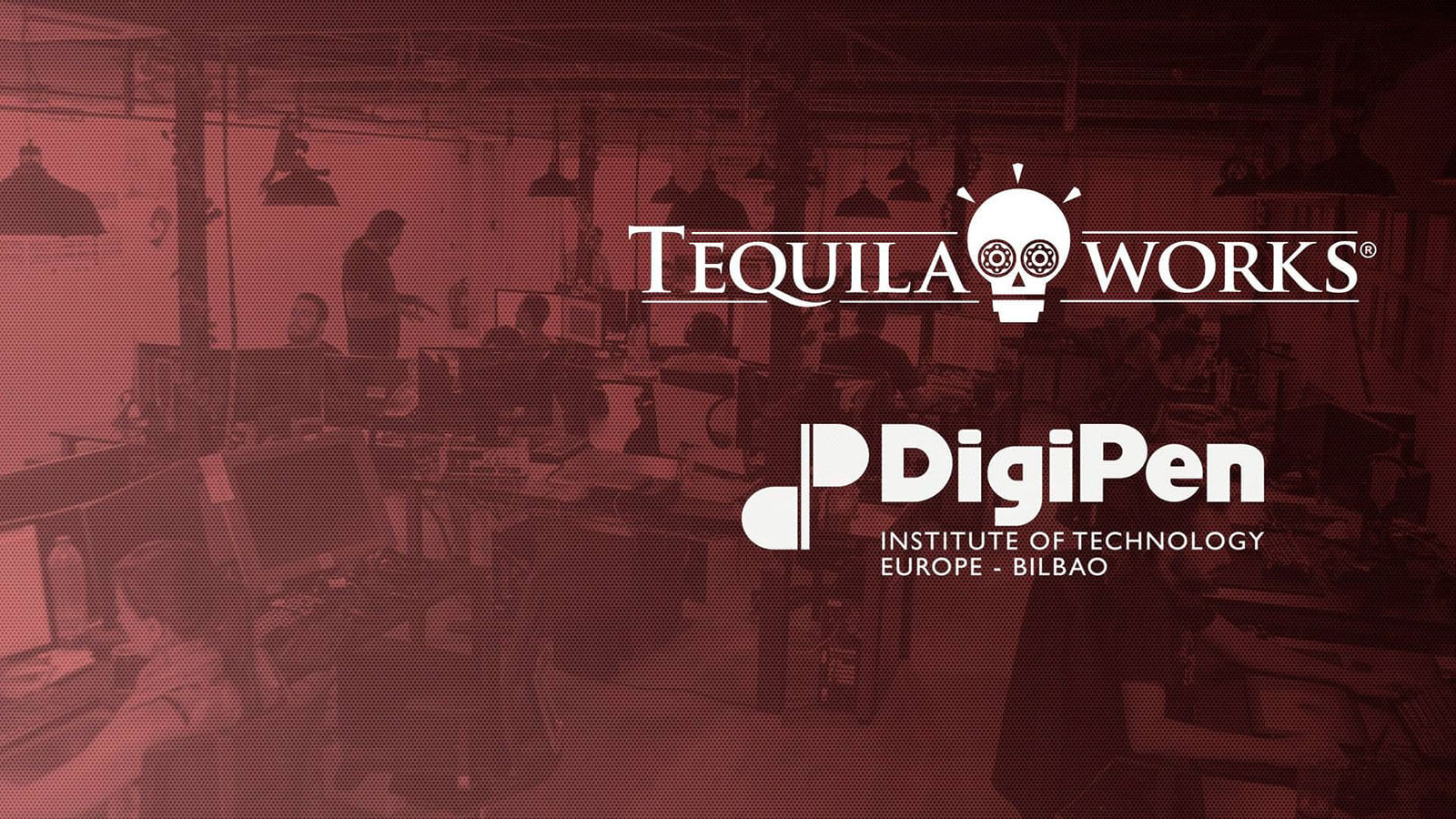 DigiPen Institute of Technology Europe-Bilbao is excited to announce a new talent cultivation partnership with Tequila Works, the renowned Madrid-based studio behind RiME, Deadlight, The Sexy Brutale, and the upcoming Song of Nunu: A League of Legends Story, among other titles. As part of the collaborative agreement, graduates from DigiPen's BS in Computer Science in Real-Time Interactive Simulation program will have the opportunity to jumpstart their game development careers as members of the Tequila Works team — helping to transform ideas into amazing games.
"As a veteran in the games industry, it never ceases to impress me the thrilling talent and inspiring passion of each new generation of game developers. They are full of creativity and willing to contribute to the industry and its community. Tequila Works takes pride in creating with gusto, and to achieve that, a distillation of experience and ingenuity are needed. It's humbling to be able to blend these new young promises into our teams to create beautiful and crazy things," said Raúl Rubio, Tequila Works founder, CEO, and chief creative.
In addition to creating new post-graduation career opportunities, we look forward to collaborating with Tequila Works on other future initiatives, including masterclasses, open door days, and more.
"I am delighted to establish a sustainable collaboration with such a quality studio. This is going to give an extraordinary opportunity to our students to show their full potential and to taste the real experience of the professional work at the hand of seasoned professionals," Ignacio de Otalora, managing director of DigiPen Europe-Bilbao, said.
Tequila Works is an independent boutique studio comprised of industry veterans from the world of games, animation, and comic books. The studio was founded in 2009, and their first title, the BAFTA-nominated Deadlight, was published in 2012 by Microsoft Studios. In addition to working on original IP, Tequila Works has also developed projects in partnership with Google, Riot Games, and more.